Telecommunications Expense Reduction Services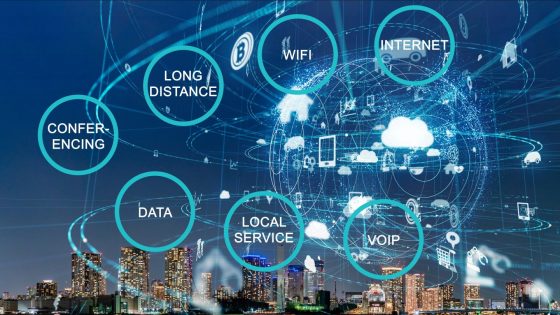 The DataSpan Telecom Cost Reduction Program.
The quickest way to generate new cash to maintain solvency during these challenging times is by reducing expenses. Did you know that companies typically overspend on telecom services by about 30%? To find some financial relief, we recommend, during this latest economic downturn, companies should review their telecom bills as the potential to generate significant cost savings.
Our approach to telecommunication costs is straight forward. At no direct cost to our clients, we conduct our analysis of your company's telecom bills, and from that analysis, develop an Action Plan detailing how we intend to achieve savings. We take a strategic approach breaking down our risk-free telecom billing review into four phases to ensure every aspect is taken into consideration, all the while maintaining the services you need.
We identify overcharges, errors, unused lines and equipment, inefficient technology and then negotiate with current and potential new telecom providers on our client's behalf. Next, we map out and document a plan of action as outlined in our Value Report and present that plan to you.
Our program has successfully employed this contingent basis business model for 20+ years and has acquired over 20,000 clients delivering documented savings of over $300 million.
Contingent on Success
We review voice, data and video telecom related services such as
Local service
Calling cards
Wireless
Audio, video, web conferencing
Long distance
Web hosting/co-location
Data (WAN)
Network security, data backup, disaster recovery
Remote access
Traffic studies
Internet
Fleet management (ELD)
Benefits
Maximize cost reduction
No direct fees – only savings
Inventory management
Reporting
Continued monitoring
Updated services and technology